Casa Alto Paraiso is a large scale architecture and Natural Preservation project, built on the edges of the Brazilian National Park Chapada dos Veadeiros
Located on the biggest crystal plate on earth, National Park Chapada dos Veadeiros is home to many springs and waterfalls. Casa Alto Paraiso is built on a 22 ha land on the edge of the park, that also accommodates a farmhouse, an eco-lodge (see projects), a wellness area and a small ecological plantation, all part of the project.
Since my partner Xavier de Bode and I arrived on the land in 2006, we planted more than 2500 trees in order to recover the damage done by the cattle of the previous owner of the land. Since then nature has recovered in a splendid way, not only by human intervention, but also because seeds simply had the opportunity to grow further than just sprouts being eaten by cattle.
We have honored the modest infrastructures created on the land by the previous owners. We have restored and improved old buildings, paths and waterfalls. After that we have been creating new infrastructures, such as Casa Alto Paraiso, always with a sustainable approach. We have built the project together with local people and we continue maintaining it together with local people. The locals are experts in natural food, medicine and small scale organic plantation.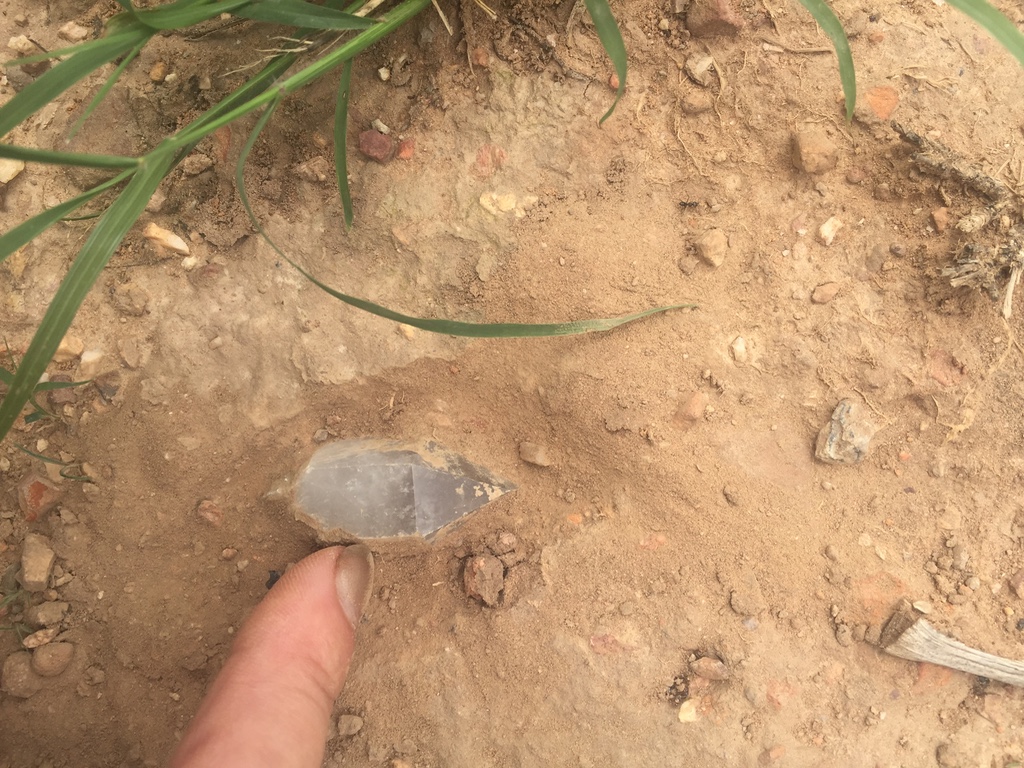 The Land
The land is situated in Vale do Moinho, the most lush and green valley in Chapada dos Veadeiros. The land stretches from one hill top to another hill top. The land near the hill tops is mainly natural reserve. The valley between those tops is a large street of fertile ground divided by a small water stream. This water springs on the mountain at the side of that land. As this water runs over underground crystal plates we can truly call it crystal clear water. It is living water. And this can be sensed by those who drink it, wash with it and water plants with it. People feel more energized drinking the water, their hair is softer and plants take enormous shapes quite fast.
The land is home to an enormous variety of old and young trees: mango, avocado, acerola, lime, orange, cotton, pequi, jatoba, ipê, banana, umbu, jabuticaba, amora and many more. We plant beans, corn, cassava, sesame, and greens. Sometimes we produce enough to sell on the local organic market. But production is mainly used by maintain the people working and staying with us.
The land is also home to many wild animals such as blue yellow parrots, toucans, monkeys, deer, ant eaters, snakes, spiders and other fascinating insects. Not to forget our adopted cats and dogs. The neighbor is allowed to let his cows visit in the dry time of year, so his cattle does not go hungry. In a dedicated area they can eat the grass without causing damage to the area near the river or waterwells.
Casa Alto Paraiso and the ecolodge on the same land are regularly rented out to lovers of nature, artists and other like minded people. We can now accommodate about 14 people. In the summer of 2019 we will study the viability of creating accommodation for another 16 people and a roof structure under which people can work in groups or create art. For inquiries you can contact me.
Chapada dos Veadeiros is a 655 km2 National Park in Brasil, located 220km north of the capital Brasília. This park, inside the state of Goías includes the small towns São Jorge and Alto Paraíso de Goías. Natural vegetation is Brazilian savanna or 'cerrado' on the plains formed by very old mountains that lost in sharp points by the passing of time. The valleys and areas near the rivers and numerous waterfalls are more lush and green.
On August 30, 1883, Dom Bosco, a Salesian priest in Turin, Italy, had the dream of a new civilization arising in Central Brazil. Dom Bosco's prophecy defined exactly the location, being between the 15th and 20th latitude, and described the region as a land of honey and milk. Former president Juscelino Kubitschek took the decision to change to capital of Brasil from Rio de Janeiro to this central part of Brasil in 1960 . Under his presidency the city that is now Unesco protected heritage was designed and built, by the famous team of Lúcio Costa and Oscar Niemeyer. National Park Chapada dos Veadeiros was inaugurated by former Brasilian President Juscelino Kubitschek on Januari 11 1966 and declared world heritage in 2001.
The park is located on one of he worlds largest crystal plates. When Nasa took photos of the area from out of space, it lit up my the in numerous reflections of the crystals that can simply be found on the ground. Chapada dos Veadeiros counts many waterfalls, all with it's distinct character and all worth at least a half day trip. The park counts the largest biodiversity within the country.
Tribes of ancient native people has passed through the area but never settled down. The first people settling were african slaves that fled from the coastal area of Bahia. They mixed the native south american people and formed Kalunga communities. Calunga communities know ceremonies that are a melting pot of African inspired Candomblé, Christianity and South American Earth Wisdom.
The area now is inhabited by people from all over the world and reminds of Ibiza in the 1970s. Most communities know a high degree of sustainable awareness and fight to protect this raw piece of earth.